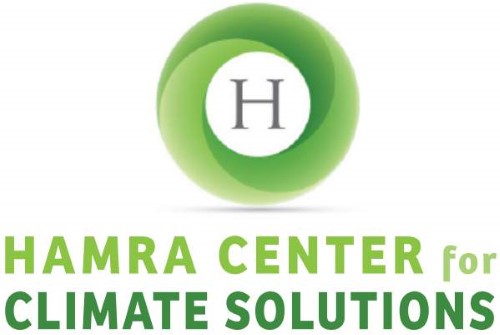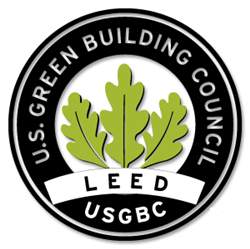 The LEED professional credential is the most recognized professional designation in the field of sustainability. Join the many others who've earned their LEED Green Associate or LEED AP credentnials, using Everblue's proven LEED exam prep programs. Why LEED? Watch this 90 second message from USGBC Chairman, Rick Fedrizzi
LEED for ALL is a non-technical, more engaging immersion into the world of LEED. This workshop provides a broader perspective, incorporating the business case for sustainability, climate literacy and corporate sustainability principles, strategies, vernacular. The inaugural (two-day) LEED for ALL class ran Jun 1 & 2 at Miami Center for Architecture and Design (MCAD). Class photos, students' reviews.
---



Everblue is a proud Member of AIA Miami. Everblue is a USGBC national member. Greg is a proud member of the USGBC South Florida Chapter (Miami Branch).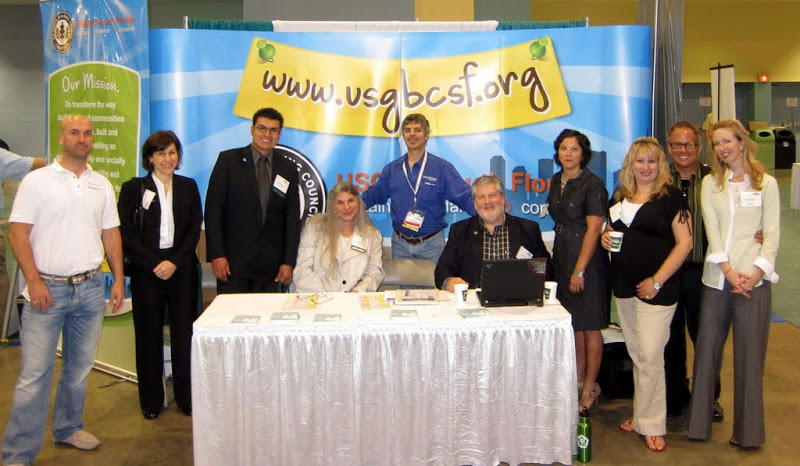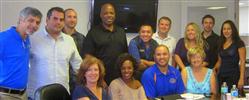 Class details:
Contact Greg for discounts and to answer any questions.
Join the "who's who" of South Florida building and sustainability professionals who've attended Everblue classes.
Contact Greg directly for more info: greg4green (at) gmail (dot) com
Everblue provides a complete package to prepare the LEED candidate for exam success, including:

Two days of classroom training in an open and interactive "Q&A" environment
Everblue booklet of class slides, six 11x17" quick-reference, credit-by-credit study sheets, online interactive practice questions and more.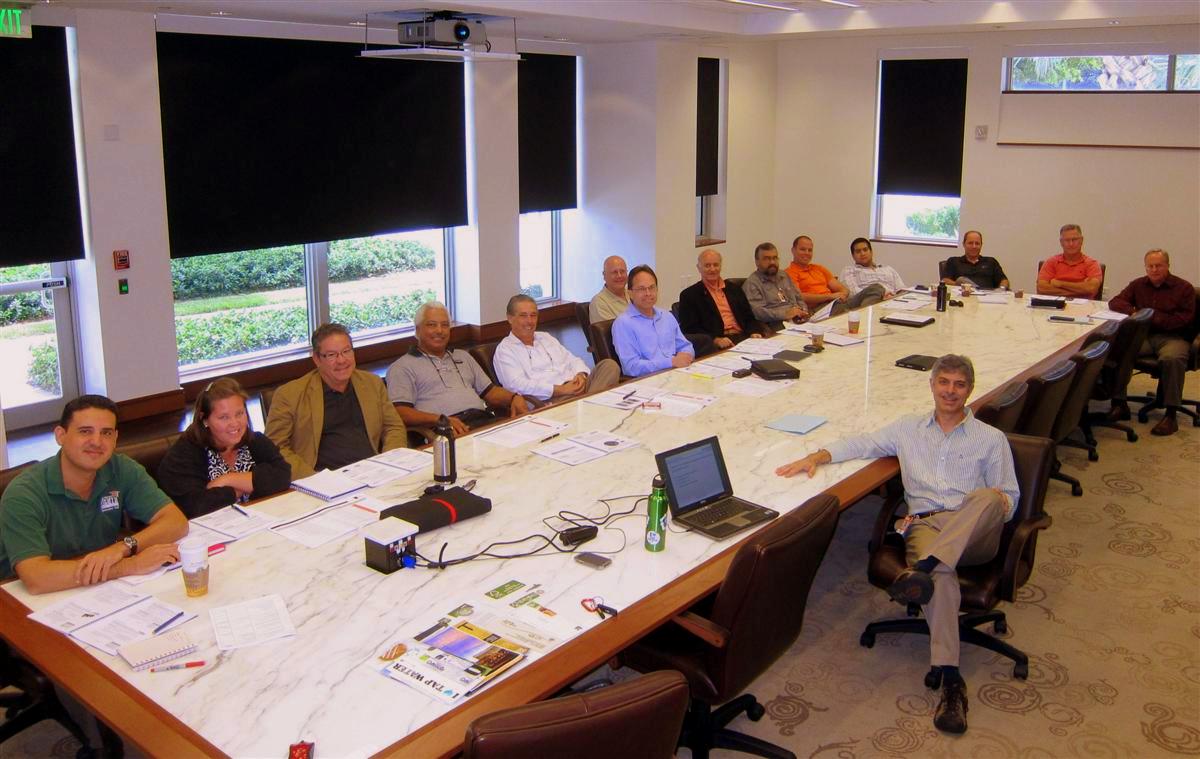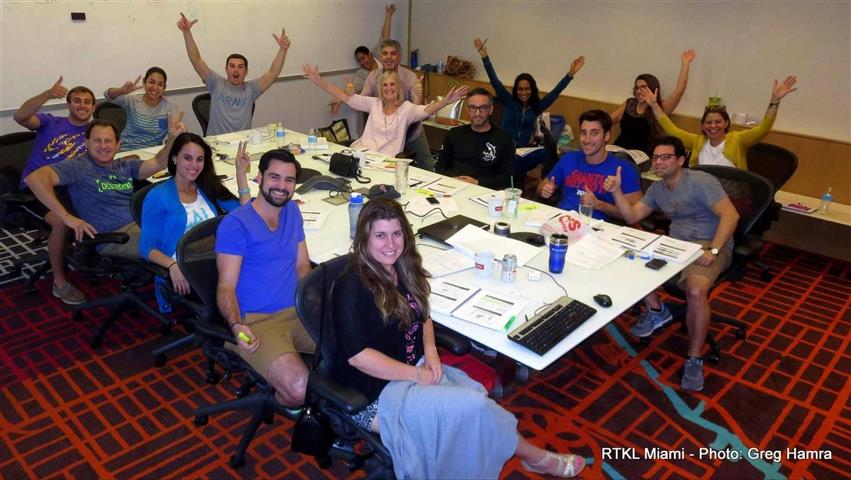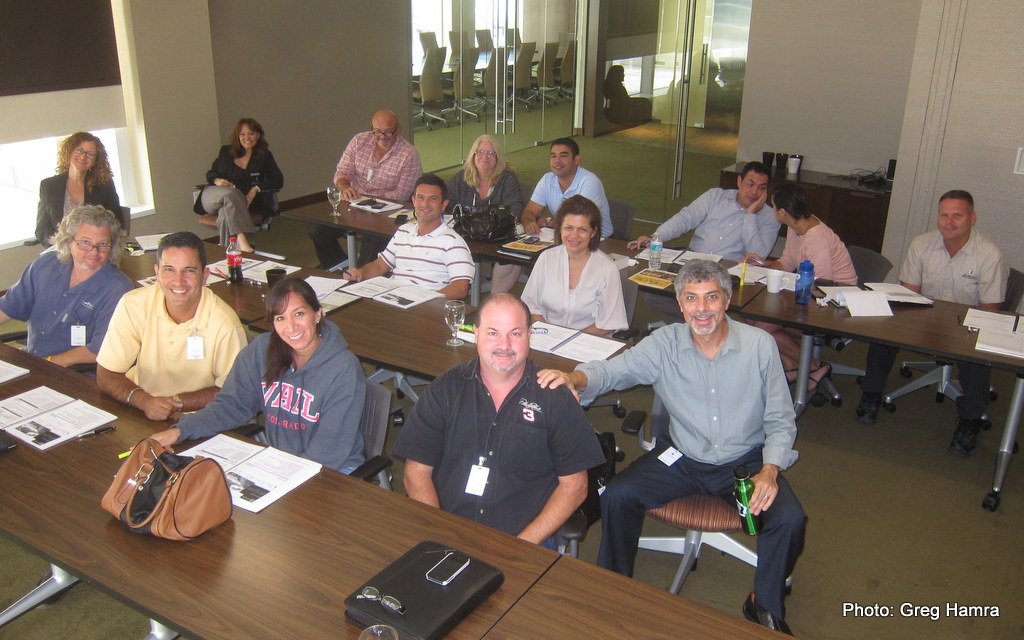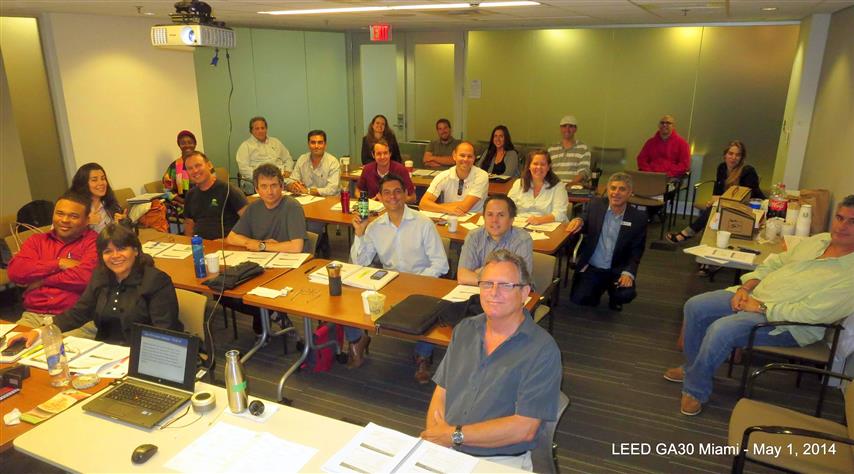 Miami's last LEEDv2009 exam prep class was held May 1-2, 2014. (CLASS PHOTO) This special class yielded a record number of high scoring students. (Passing score is 170-200) FIVE students scored over 190 on their LEED exams: 191, 192, 193, 193, 194! Several went on to achieve their LEED AP BD+C credentials before the June 15th deadline. Although many LEEDv2009 projects will remain in the pipeline for years to come, LEEDv4 is the standard to learn for LEED professional accreditation.
---
Miami LEED Projects:
Others...
Brickell World Plaza - 600 Brickell Av. Miami's first LEED Platinum office building.
(Mouseover to turn off the lights)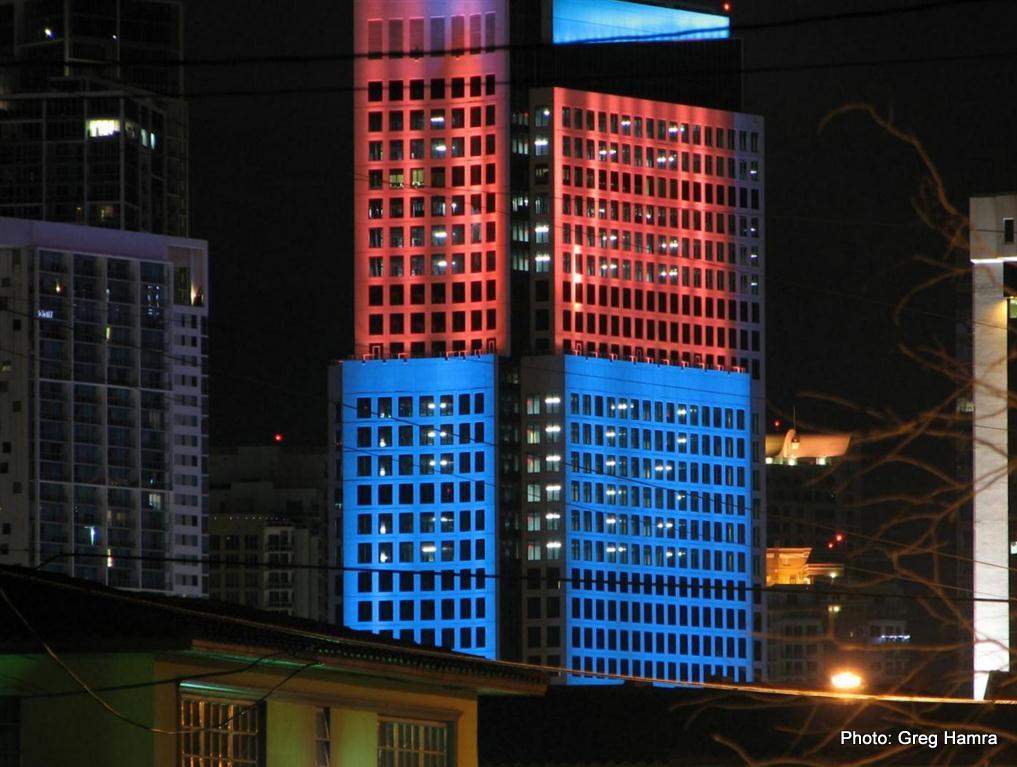 ------------
Miami's first LEED Certified office building
University of Miami's Clinical Research Building (CRB)
1120 NW 14th St., Miami, FL 333136 - Map & Directions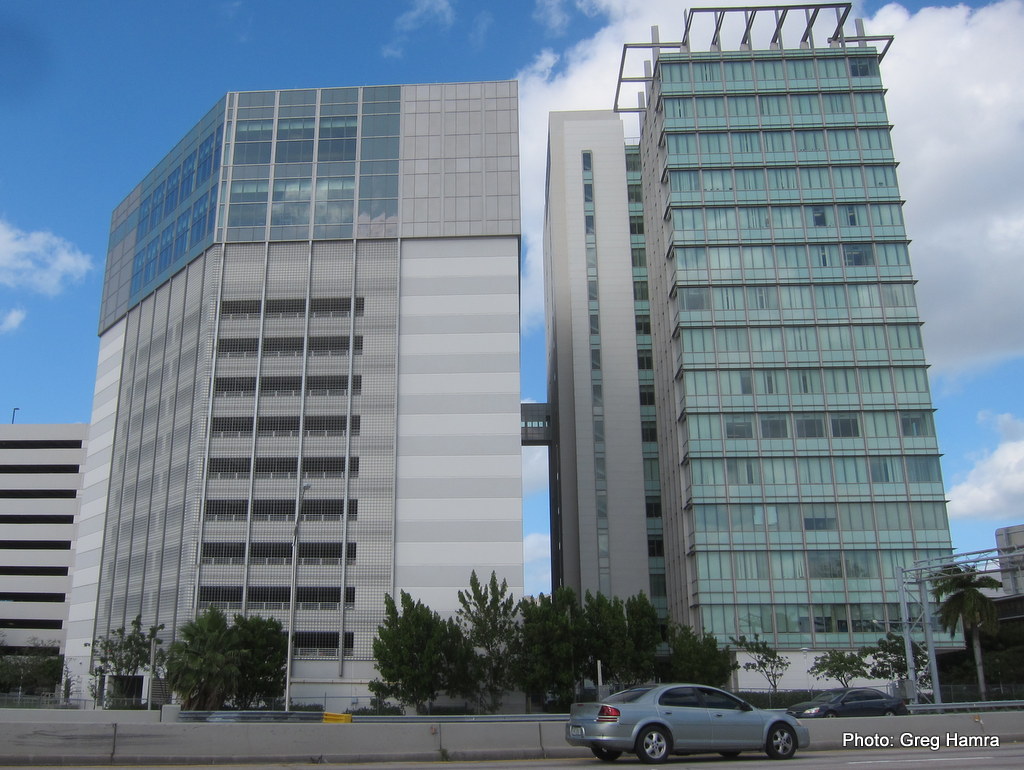 ---