Progress | Voices of Reason | Rex Tillerson | Jerry Taylor | Bob Inglis | Elon Musk | REMI report | Holy Grail of Climate Action

---
Home of CCL Miami ...the ground-zero chapter
Citizens' Climate Lobby is a 55,000 member (363 chapter) worldwide volunteer organization dedicated to political will for a stable climate. CCL is the only NGO whose sole grassroots advocacy focus is educating Congress about the imperative for responsible congressional action on climatel.. advocating for a market-based solution; a carbon fee and dividend. (a plan with strong endorsements from climate scientists to conservative economists.) CCL's policy solution: In three minutes, Secretary George Shultz, Robert Reich, and Bill Nye explain
Join our Weekly intro call (details below) or watch a live recording of it (26 min.) recorded for you here.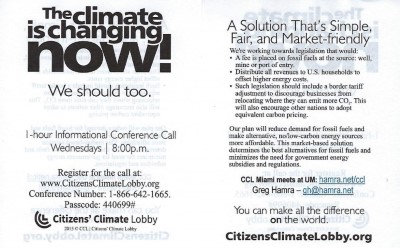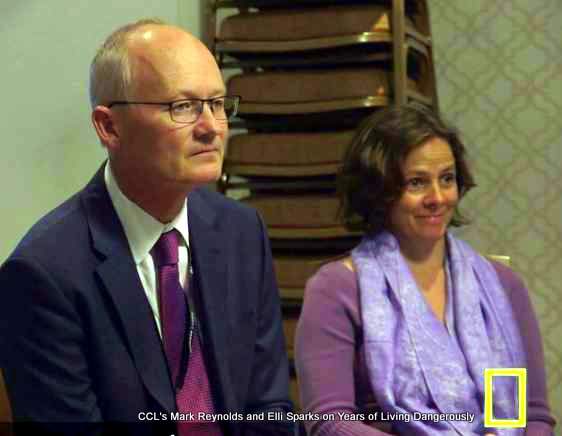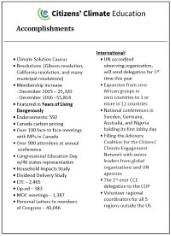 CCL was featured on National Geographic's documentary series on climate change, "Years of Living Dangerously." Trailers and viewing options.
Saturday Feb 25th, The CLEO Institute presents Empowering Capable Climate Communicators training at UM Cox Science Building.
Located on Memorial Drive, the left, immediately past Ungar building, where CCL Miami meets on UM campus.
---
1:00-2:00 -> Montly CCL conf. videocall / Guest speaker: Devashree Saha, Brookings Institution
Devashree Saha will discuss the decoupling of decarbonization and the economy, and how carbon emissions are declining despite a growing economy. She is a senior policy associate and associate fellow at the Brookings Institution Metropolitan Policy Program. Her research primarily focuses on the intersection of clean energy and economic development policy, including the transition to a clean energy economy. Prior to joining Brookings, Saha worked at the National Governors Association, where her work spanned clean energy, transportation, and land use planning issues. She holds a Ph.D. in public policy from the University of Texas at Austin and a master's in political science from Purdue University.

Can't attend our meeting? REGISTER FOR THE CALL
CCL Miami meets Saturday 12 to 2:30
The Leonard and Jayne Abess Center for Ecosystem Science and Policy
University of Miami Campus (Ungar Building - Rm. 230)
1365 Memorial Drive
Coral Gables, FL 33146 (map, photos)
Group Leader: Greg Hamra
Parking (official directions & instructions)
Limited free parking available behind building, along San Amaro.
Metered spots available on right (south) side of Memorial Drive. Enter through guard station, pass Ungar and Cox buildings on your left side. Parking spaces outside library.
____________________________________
Other South Florida Meeting Locations - Feb 11th (2nd Saturday):
CCL Broward 12 to 2pm (Meeting + National video call)
Stirling Road Branch Library
3151 Stirling Rd.
Hollywood, FL 33312
Phone: (954) 357-7550
Group Leader: Moe Alli
____________________________________
CCL Boca - 12:30 - 2:30pm:
Unitarian Universalist Fellowship of Boca Raton
2601 St Andrews Blvd.
Boca Raton, FL 33434
Group Leader: Louis Merlin

---
WAYS to WATCH monthly teleconference



Contact CCL Miami (general email, multiple recipients): miami@citizensclimatelobby.org
Contact Greg Hamra directly: gh (at) hamra.net
---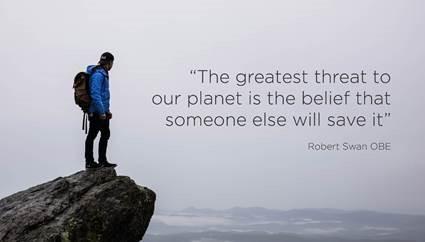 Face it. We are the cavalry. YOU are the cavalry.
---
Photos:
Climate Leaders...

2016 Lobby Day

800 citizen volunteers on Capitol Hill prepared for 500+ meetings with Members of Congress and Senate to request bold climate action; a carbon fee and dividend.



---
CCL Miami photos:
Jan 2015 / Jan 2017 CCL Miami meetings (mouse over)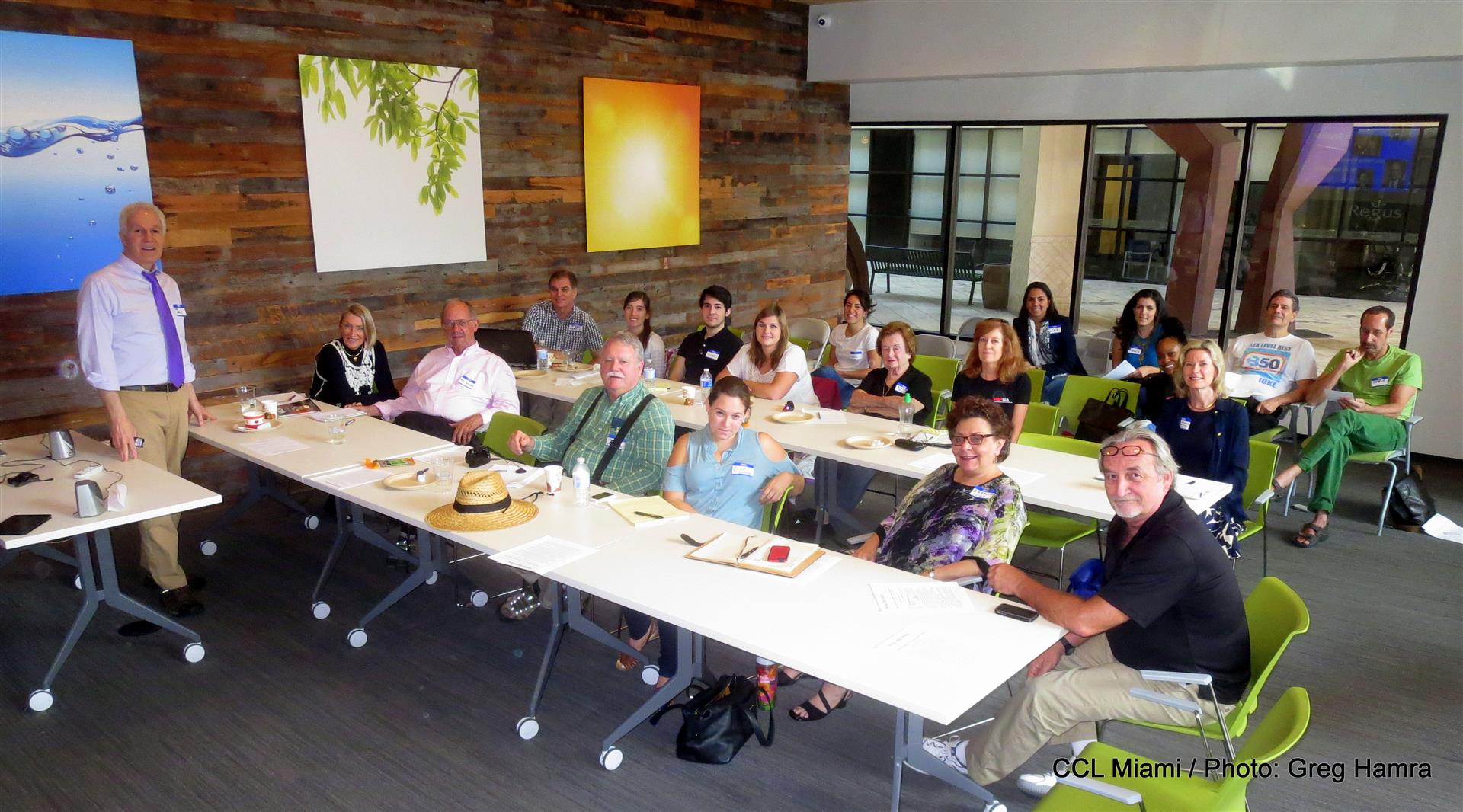 CCL Broward kickoff - May 2, 2016 in Hollywood: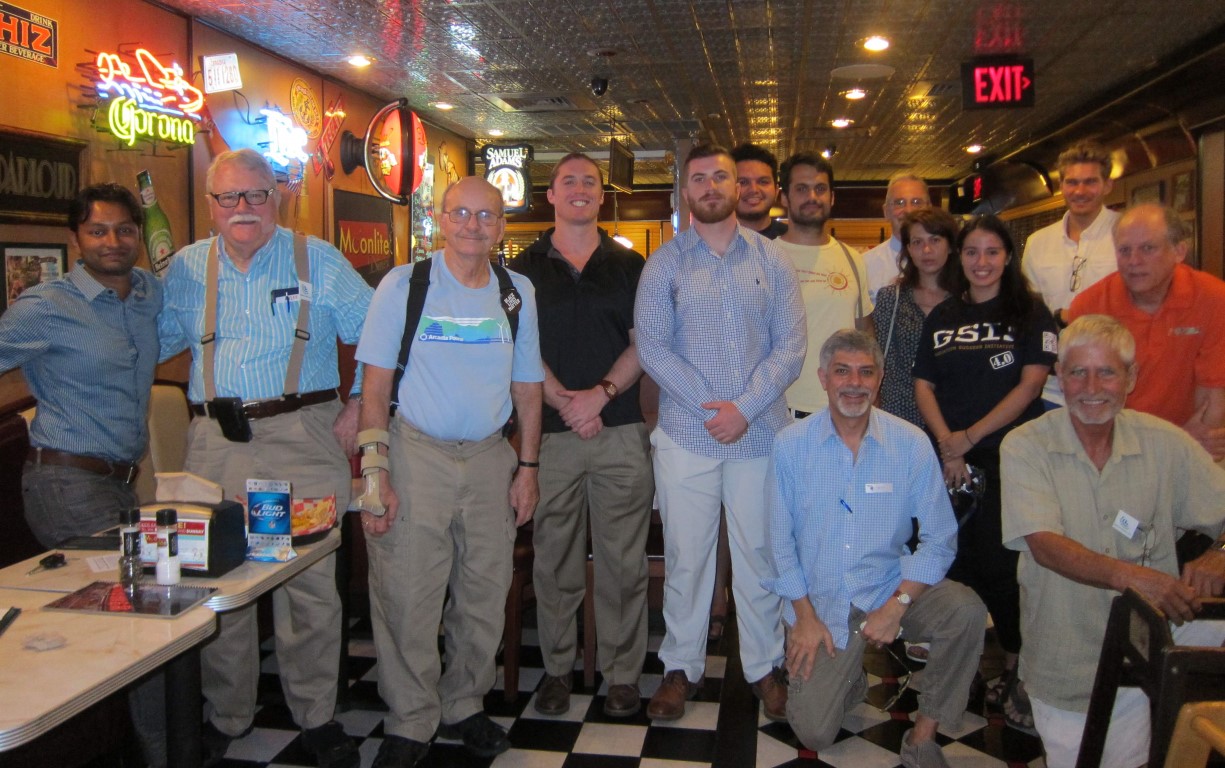 ---
CCL in the news: Sam Daley-Harris and Dr. Danny Richter of CCL explain CCL's progress on The Big Picture with Thom Hartmann.


CCL is bridging the partisan divide on climate and working toward real solutions.
---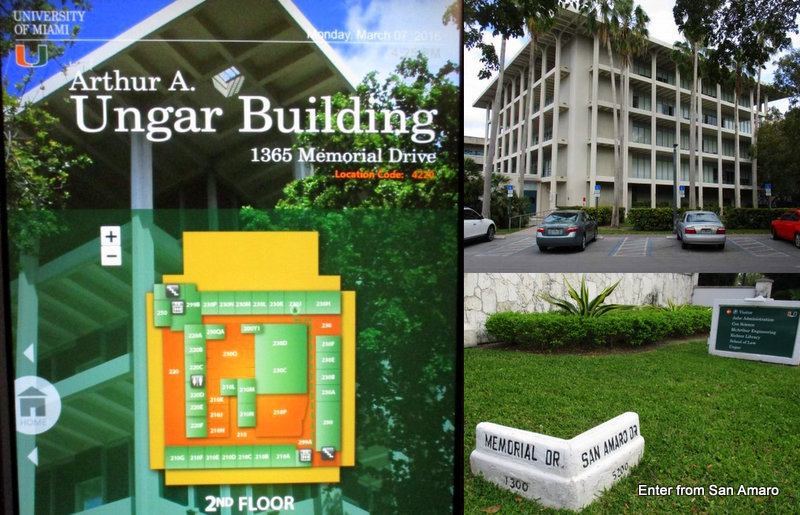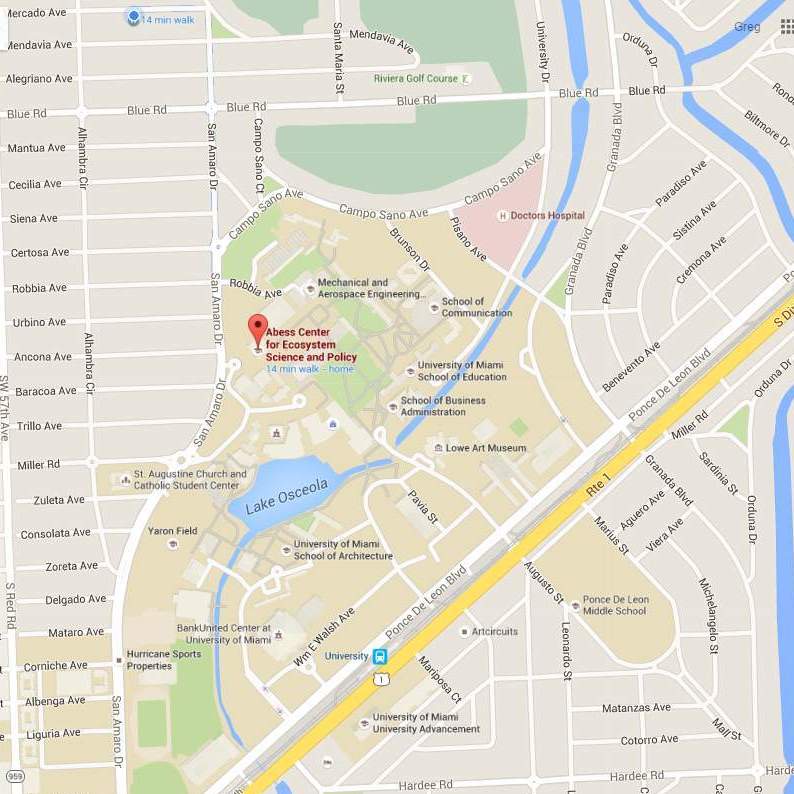 ---
Coming soon Years of Living Dangerously watch party.
See this special segment from the most important television series ever. Jack Black explores how Miami and other low-lying coastal areas can survive rising seas. Although the political and business community is largely in denial, he finds a few legislators, residents, activists and scientists racing to solve the problem before disaster strikes. Feat. Mayors Phil Stoddard and Philip Levine, UM's Hal Wanless and Ben Kirtman, Dr. Keren Bolter, Nicole Hernandez Hammer, Architect Reinaldo Borges, Delaney Reynolds (trailer | details)
---